Tom's Top 10 Burn The Fat Foods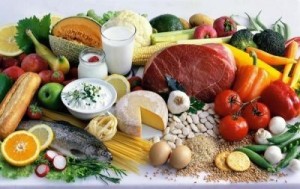 Everyone seems to really like Tom's posts so today I'm going to send you a link to a new article he wrote on his site.
Ever wonder what a champion bodybuilder – with an amazing physique – eats to promote both muscle growth and fat loss?
I bet a few of these things will surprise you.
Even if you don't think of yourself as a "bodybuilder", you should check out his lists of top 10 foods.
What do you think?  How closely do your eating habits match his?  Come back and make a comment after you check it out.
Oh – and anyone who orders Tom's book in the next 3 days will get a free copy of my new ebook Train Better To Gain More & Lose More !  Just email me your receipt and I'll get you my ebook!